Shower, Gel, Shampoo, Conditioner, Brush, Razors, Toys and Accessories Holder!                                                                        
9 Slots, Fits All Sized Bottles, Stylish Fun Bath Shower Organizer, Designed in Sweden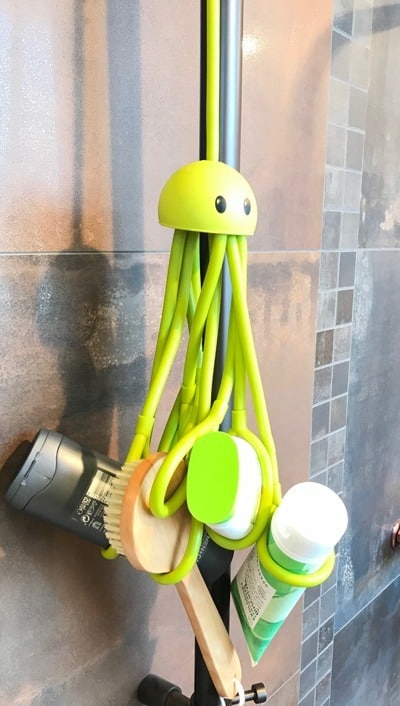 MAKES SHOWER/BATH FUN AGAIN
This cute Octopus shower caddy is the perfect hand(s) you need to organize your bathroom shower. The shower gel/shampoo bottle holder is the most practical, decorative bathroom accessory for any home – with or without kids!
GRIPS 9 OBJECTS OF ANY SIZE
The friendly Octopus has nine adjustable tentacle loops that fit snug around any bottle, soap, brush, safety razor, kids' toy, and shower & bath accessory, so say goodbye to flying shower bottles forever!
ZERO WASTE FUNCTIONAL DESIGN
A unique feature is that by hanging the bottles upside down when they're almost empty, you can extract all of their content to the last drop. This saves money, time, and the environment; it's truly the must-have product!
Check the video below were Russel Brand demonstrates the Octopus shower caddy. 😉
New Trade mark for The Octopus Shower Caddy
In order to align the communication on Amazon plattform, the trademark Formverket and Octopus will be replaced by registered trademark Shower Octopus®.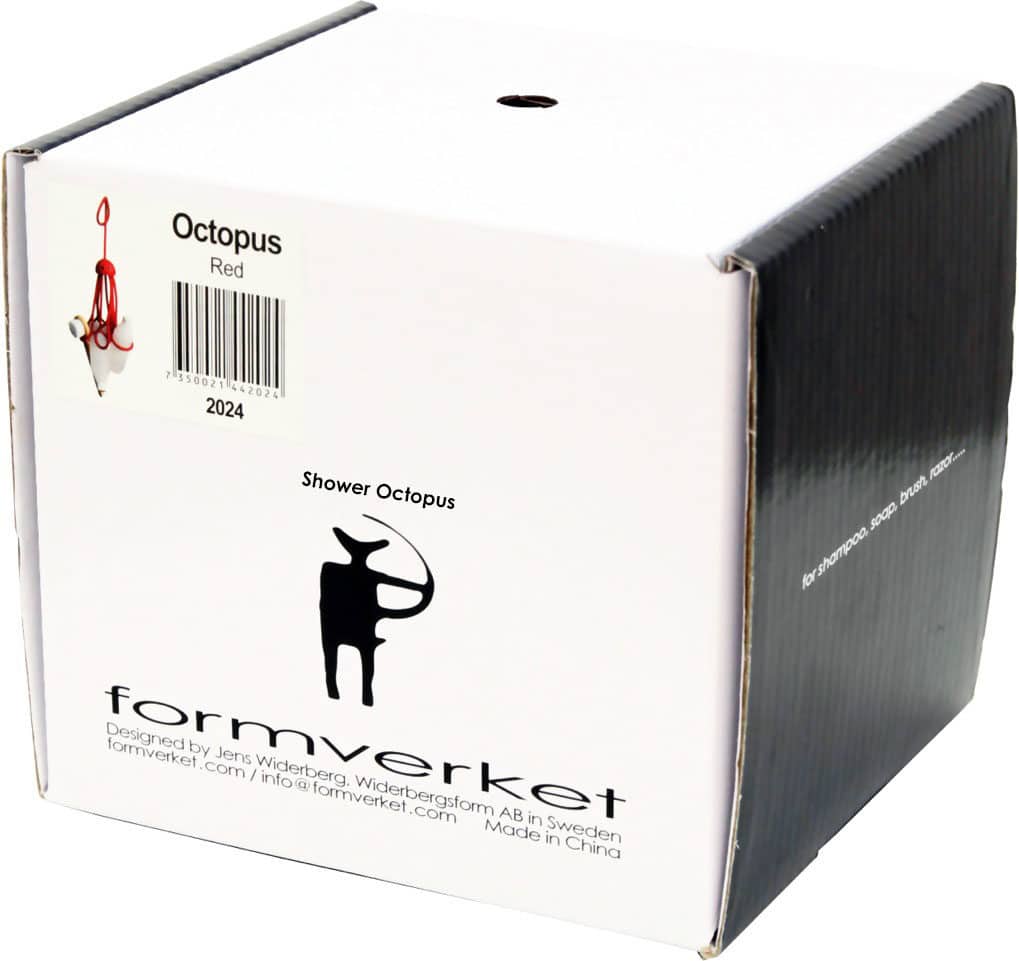 Shower Octopus
Colour Red
Art. No. 2024
EAN No. 7350021442024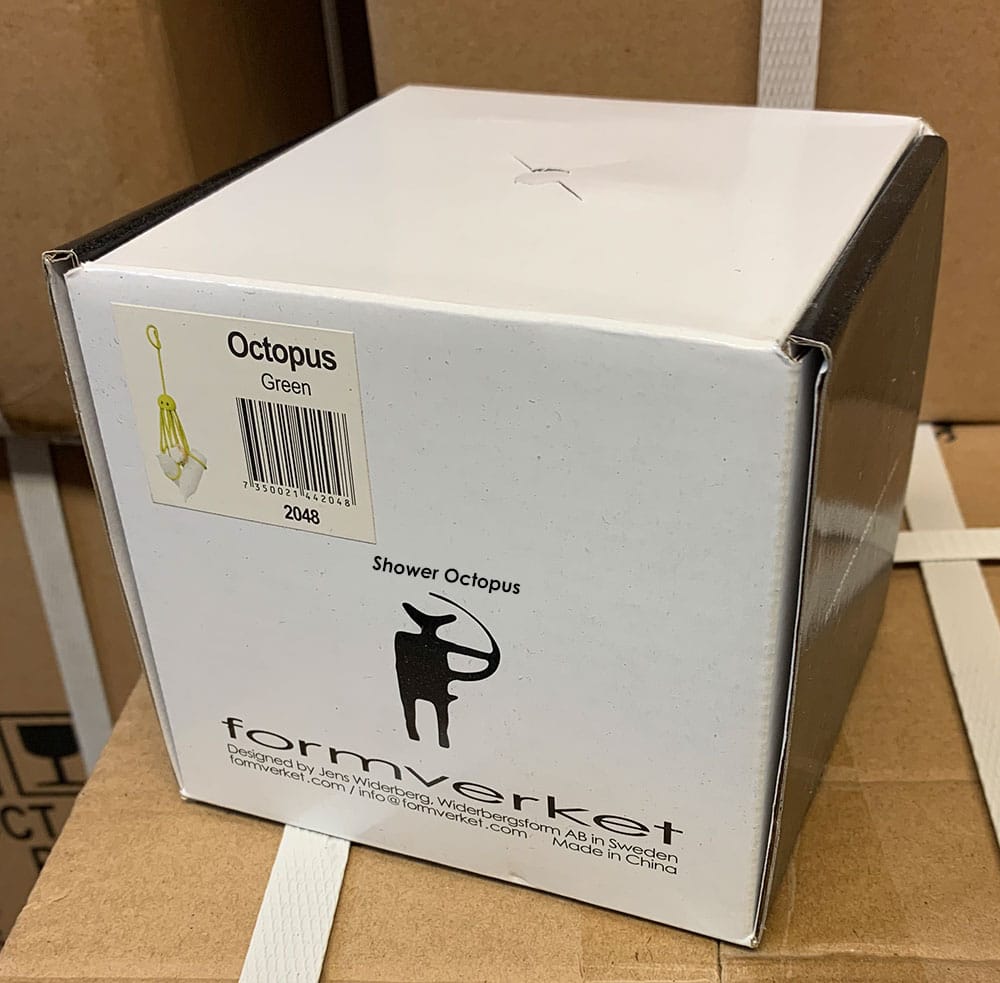 Shower Octopus
Colour Green
Art. No. 2048
 EAN No. 7350021442048
Shower Octopus
Colour Blue
Art. No. 2017
EAN No. 7350021442017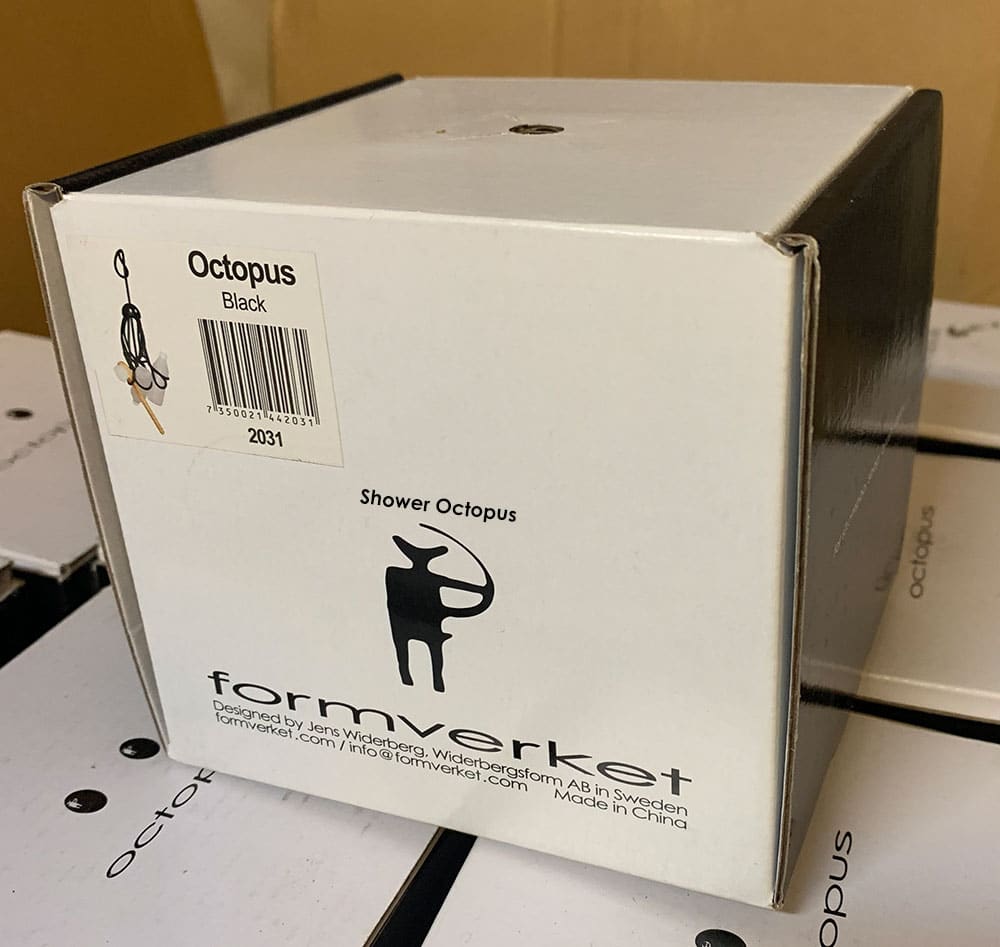 Shower Octopus
Colour Black
Art. No. 2031
EAN No. 7350021442031